1-What did you do in 2011 that you've never done before?
Hmm. I became a junior in college, I was on a live newscast, and yesterday I got contacts! I'm sure there have been others, but I can't think of them!
2-Did anyone close to you give birth?
Ashley did! She had David Walker Scott, my first cutest most favorite nephew ever, on February 22nd 2011! He has brought so much joy and happiness to my family. He is so chubby, cheerful and precious. He has the sweetest little cheeks and cutest laugh and smile. I didn't realize how much I could love a baby until I met him! He makes me excited for having my own!
3-Did anyone close to you die?
Unfortunately, my Grandaddy died in March from Pancreatic cancer. His death was the hardest thing I've ever had to go through. He was such a happy man and his death was so unexpected. He didn't even live for 2 months after his diagnosis. Though it was difficult, I think it brought my family closer. We all experienced it together and learned to find joy despite our circumstances.
4-What date from 2011 will remain etched in your memory and why?
I would say March 30th because of Grandaddy and Feb. 22 because of David. 11:11 on 11/11/11 was cool too just because everyone "makes a wish at 11:11"
5-What was your biggest acheivement this year?
My biggest achievement this year would definitely be getting the position of President and EIC of Her Campus Appalachian State! I have loved having this position! It has been time consuming, but it has been so worth it. I've met so many awesome girls and it has stretched me and pushed me toward my full potential. HCxo!
6-Did you suffer any illness or injury?
Healthy and happy!
7-What was the best thing you bought?
Me or my parents? Haha! Well my parents have continued to bless me with more than I could imagine! They bought me an iPhone over thanksgiving and I have LOVED it. It is so convenient and addictive. As far as my money goes, I don't really have much of it that I call my own and when I do, it's normally just on clothes and food!
8-Where did most of your money go?
Food Food Food, Coffee Coffee, and the occasional movie or item of clothing.
9-What song will always remind you of 2011?
There have been a lot of good songs from 2011! I have bought a few CD's that I've loved including Hands All Over by Maroon 5, and Science & Faith by The Script. Lady Antebellum has probably been my favorite country artist this year and I always like radio hits!
But if I had to chose, the one song that will remind me of 2011 is Not Over You by Gavin DeGraw. I still can't believe that he held my hand and sang to me! How cool is that? It's something I will never forget from 2011!
10-What do you wish you'd done more of/less of?
I wish I had done less procrastinating, overeating and I wish I had been involved in less drama. There has been A LOT of pointless, excessive drama this year and I am not going to let it happen again in 20121! I wish I had spent more time reading my bible, exercising, updating my blog and reading books.
11-What was your favorite TV program?
My favorite TV show would definitely be Pretty Little Liars! That show is AWESOME. I love how it's suspenseful and dark but it has drama and love stories just like I enjoy! Not to mention the cutest wardrobe ever. The cast always looks so cute! Great show, I LOVE it.
12-What's the best book you read this year?
No brainer, it was definitely the Hunger Games! I sped through the first one in about a day and a half! I love reading book series because I feel like I become friends with the characters. It had suspense, action, death, family, love, deception, fighting, everything that makes up a good novel! I can't wait for the movie to come out this year!!
13-What was your favorite movie this year?
That's a tough one because I love movies. I got Water For Elephants for Christmas, that one is definitely at the top! I had read that book and that was probably the best book to movie adaptation I've ever seen. I saw We Bought a Zoo like 2 nights ago and it was awesome! I would say that it was the best feel good movie I've seen in years. Go see it!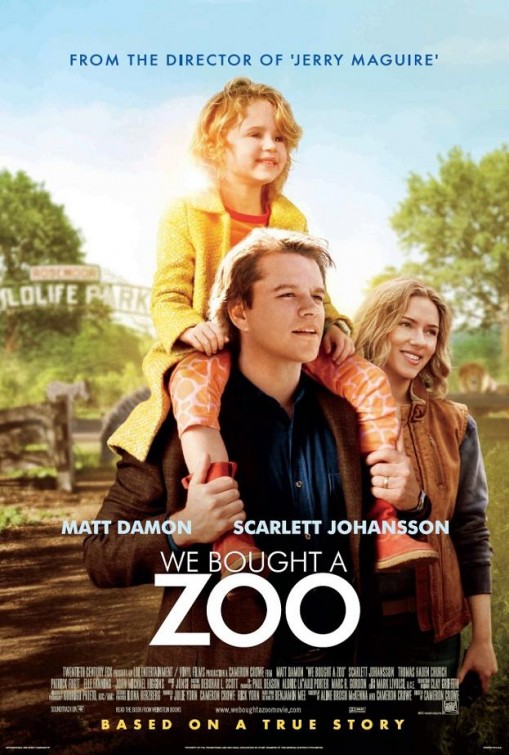 14-What did you do on your birthday? How old were you?
On August 24th 2011, I turned 20! Woohoo, a whole new decade! I went to P.F. Changs with my family and then when I got to school my friends came over for mexican food and we just hang out!
15-Did you travel anywhere this year?
Yes, I went on multiple trips with my family that were all really fun! We went to a family reunion and the beach and had a great time! My favorite trip by far was going to NYC with Lindy and my Mom! We shopped til we dropped, drank lots of Starbucks and had a FANTASTIC time. Those trips will always be so special to me!
16-Tell us a valuable life lesson you learned in 2011.
Don't take your family or friends for granted. Thank God for everything you have. Learn from your mistakes. Keep old friends but make new ones too. Don't sweat the small stuff. And most of all, remember to find joy despite your circumstances!