Well, tonight was a special night at Elevation Boone! We had the great opportunity of worshipping with the actual Elevation band rather than the Boone band. We had Chris Brown, Wade Joye and Mack Brock with us and it was awesomeeee! They rocked the house. I could feel my rib cage moving haha! Don't get me wrong, the Elevation Boone band is great, but there ain't nothin' like the real thing baby.
The music was phenomenal and God was really moving in my heart. I love how Elevation gives me the freedom to worship with my voice loud and my arms raised. It's so comfortable and welcoming there, like a church should be!
Anyway, I wanted to share a little bit of the sermon that Pastor Steven Furtick gave. I was really into it so I thought I'd share the wealth.
He's doing a series right now called "Prodigy in Me" which is about finding the prodigy in you and using your full potential for God. The sermon we heard tonight was geared toward students, but I think it'd really be applicable to anyone.

Here's a little background info:
It was based off chapters 1 and 2 of Nehemiah. In these chapters, Nehemiah had heard that after the exile, Judah was in total destruction and he is very distraught over it. Nehemiah mourns and prays for days that the Lord will hear him and guide the King's hand in Nehemiah's request to rebuild his city after it's destruction. Nehemiah is a cup bearer for the King and goes to ask him if he can rebuild his city. Because of Nehemiah's consistent prayers, the King grants him his requests. Nehemiah, with God's guidance, rebuilds the wall of Jerusalem in only 52 days.
The main lesson of the sermon consisted of 4 main questions to ask yourself.
1. Will you embrace your misery and make it your ministry?
- What makes you miserable? Take that and use it for God's ministry. For example, if you've been through a bad divorce, use your experiences to council those who are going through it too.
-turn your burdens into a blessing, find the positive.
2. Will you exchange your comfort for your calling?
- You need to be willing to sacrifice your comfort zone to be called for His good. Don't be selfish.
- if his hand is on you, nothing you want for his good is impossible
- it's not about angst felt, it's about action took
-this really stood out to me: you want to work for his purpose rather than your preference.
3. Will you put the wrong ones out and let the right ones in?
- the people you surround yourself with make a huge difference. Rid yourself of the toxins in your life.
-The voices in your life determine the choices you make. They need to be Godly voices.
- the people you're around need to be leading you toward God, not away from him.
4. Will you take your stand against the enemies of your God?
-You have to be willing to stand up for God against anyone or any subject, because he is truth.
-we quit too quickly, fight for God and what's right
-anything not sent from God to you is designed to harm you.
Nehemiah stood for his people, for God, took his misery in the destruction of his city and turned it into a blessing. I want to be able to do that with the trials in my life and turn them into a blessing from the Lord.
I think all of these questions are great things to think about and I was really moved by the sermon.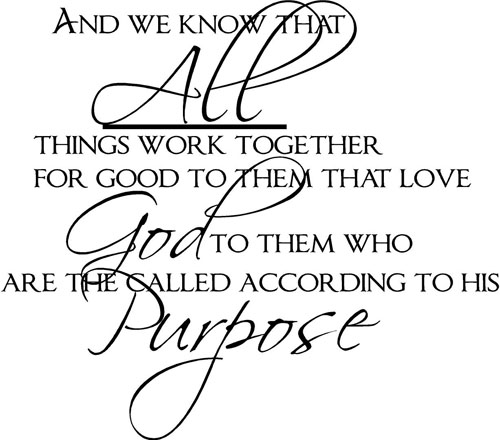 Also, after a few days of thinking and a little bit of drinking and having fun with my friends, I've decided to answer my own blog post - no drinking for me.
I do feel spiritually convicted by it and guilty when I participate in it and who needs that? Not me. I think God's just challenging me and I'm going to live up to it. It's only a year until I'm 21. If I could not drink for the first 18 or s0 years of my life, I can do it for 11 more months. I want to honor God and my parents and myself in everything I do, so that's what I'm aiming for.
I want to live for his purpose - to glorify him
and not my preference - to be involved in sin
So I'm not drinking again until I'm 21, just incase anyone wanted to know! I hope this blog post will give you a little bit of self awareness and reason to think! Love.